FREE Schematic Symbols & PCB Footprints
Engineers spend lots of time creating and maintaining Schematic Symbols and PCB Footprint libraries. Until a PCB Library is available the required component cannot be designed onto the circuit causing delays to project timescales and incurring additional costs.
SamacSys solves this problem by offering engineers the ability to rapidly find and download high quality Symbols and PCB Footprints directly from the search results on http://componentsearchengine.com/ :
If you decide not to install Library Loader, you can manually load the libraries yourself. After clicking the green icon, it will download a folder containing the Libraries in your chosen ECAD format(s):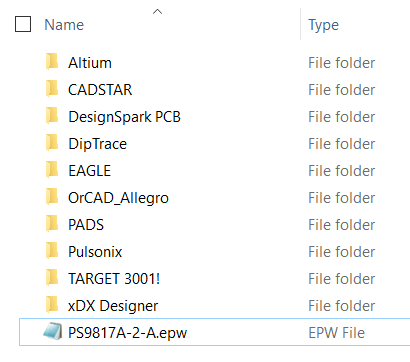 Benefits include:
SamacSys Libraries are available for all leading PCB tools.
Full user control over symbol fracturing, pin orientation and location with the Excel plugin – ECAD Part Wiard.
Symbols & Footprints are added directly to the ECAD library and attached to the cursor for immediate placement if you use Library Loader.
Access to a free online PCB Library Wizard for rapid bespoke model creation of IPC compliant parts.
This video shows the user journey for someone who has installed Library Loader.
Please select your ECAD tool for more information or help: