1 – Click Settings in Library Loader.  If TARGET 3001! is not already running, a new session will be launched.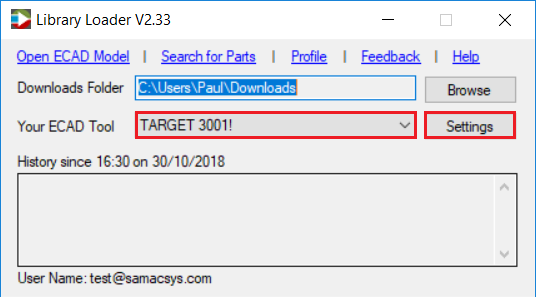 2 – Select the Components Category
3 – Select the Components Sub-Category (This is into which the downloaded ECAD models will be added)
On downloading ECAD Models from supported websites, they will be added to your chosen Components Category/Sub-Category and attached to the cursor for placement.