List your components for FREE!
If you manufacture electronic components we would be happy to display your parts to our many thousands of users in over 100 countries!
By working with us your parts will be downloadable instantly into all leading PCB Formats such as Altium, DesignSpark, Mentor Graphics, Zuken,Cadence, Target3001, Eagle and more!
It is free to have your parts listed on http://componentsearchengine.com/
We also deliver you back the files (for free) so that you can display them on your own, or your partners websites. Some customers even link to the PCB Library files from within their datasheets.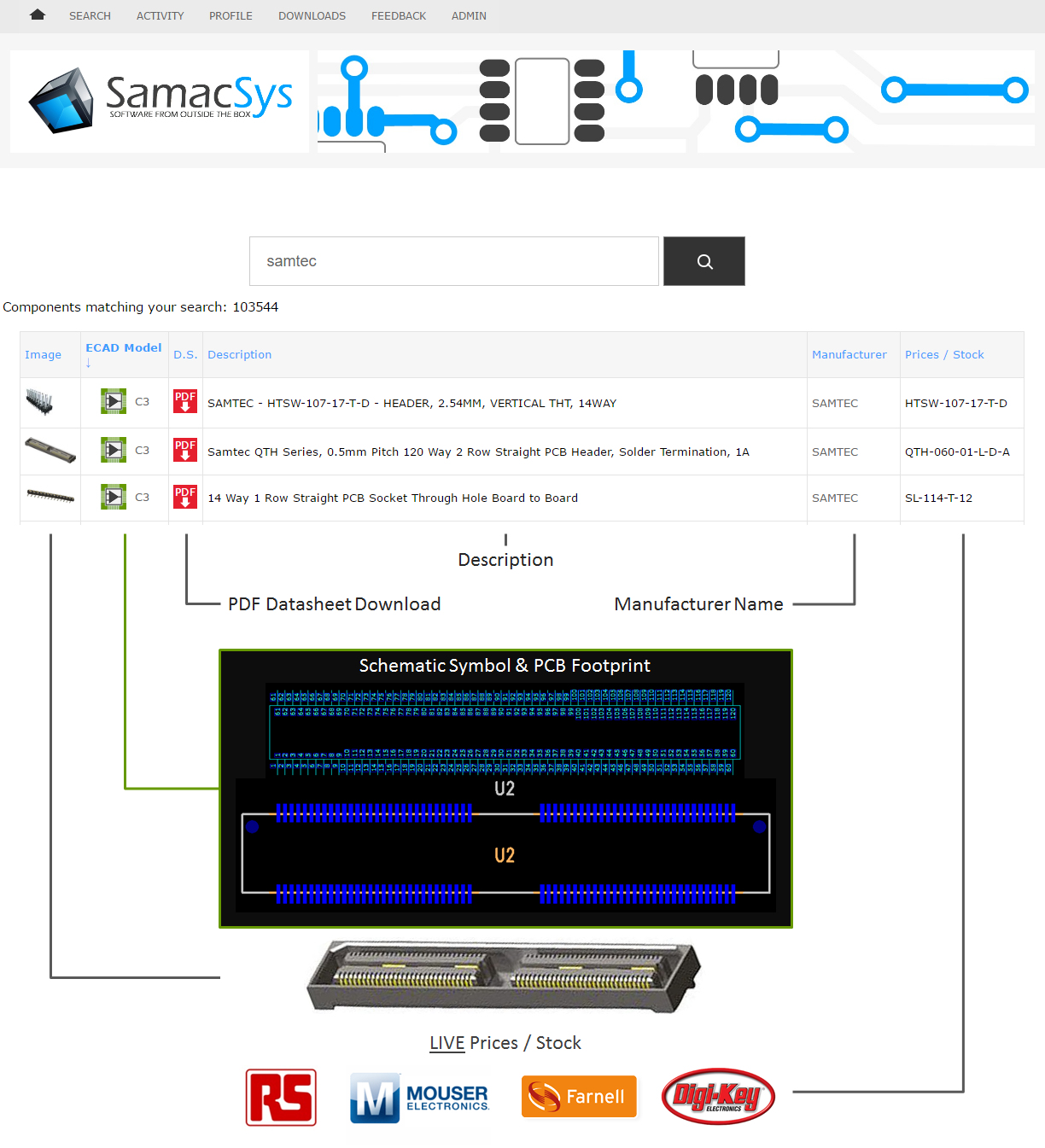 If you have an API – Great, get in touch! If not, all you have to do is download the the template below, fill it in and email it back to us at – listmybitsplease@samacsys.com
Download the template – CLICK HERE :
Free listing – Please fill in the red columns as a minimum.
If you would like us to create all of the content so full schematic symbols and PCB footprint are available to instantly download then we will need you to populate each cell. There is a small charge for this service, please get in touch for more details.
Once your parts are listed with us the content will be pushed out to our partners such as RS Components, TraceParts and many more.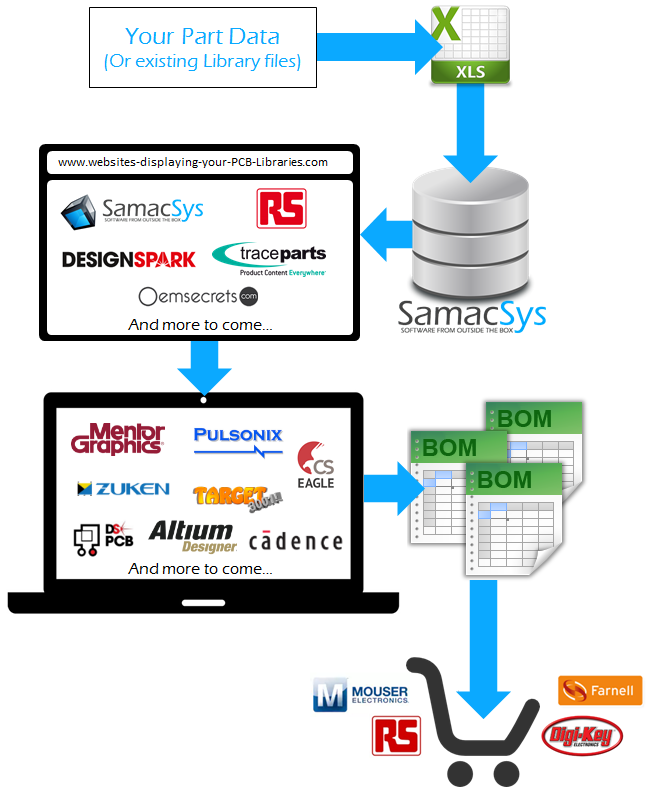 This short video shows why so many Electronics Engineers love our unique solution: