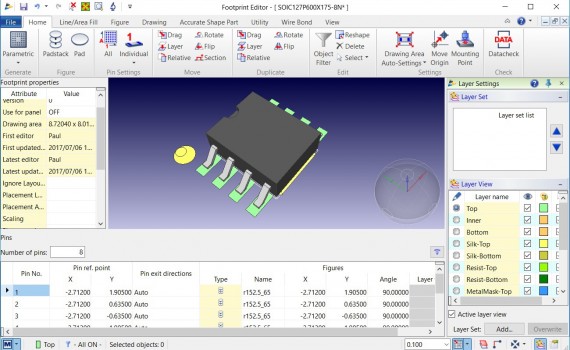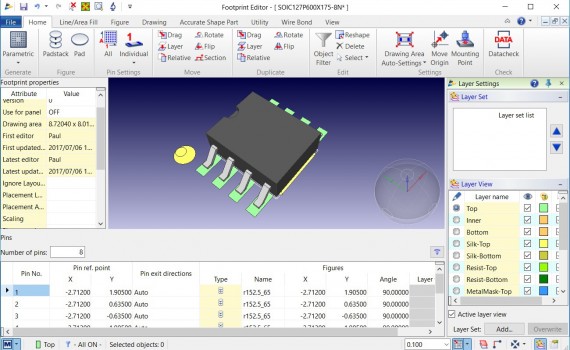 Category:
Uncategorised
As you may already know, SamacSys are the chosen library partner for Zuken. We are delighted to let you know that support for Zuken CR-8000 is almost ready….watch this space. Soon, CR-8000 users will be able to enjoy the time savings that SamacSys offer. Users will also be able to:
Create their own schematics and footprints in our IPC web wizard.
Request that our experienced team of engineers build new parts for them. Over 90% of part requests are completed within 24 hours. And they're free!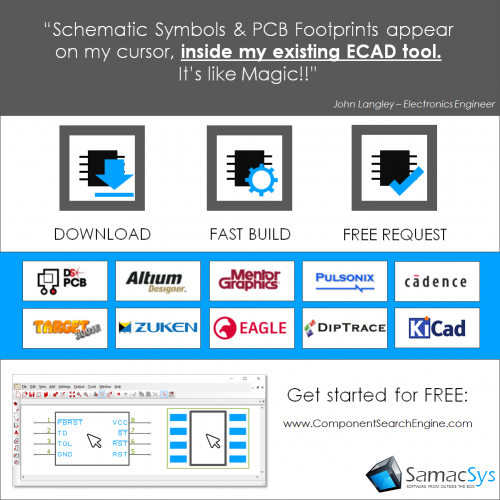 CR-8000 will join the vast array of ECAD tools that we already support; Design Spark PCB, Altium Designer, Mentor Graphics (PADS, DX Designer & Expedition), Pulsonox, Target 3001, Cadence, Eagle, DipTrace and KiCad.
About Zuken
Zuken works globally with leading companies to optimize their electrical and electronic engineering design and related manufacturing processes through the provision of leading edge software and consulting services. CR8000 supports single board, multi-board and chip-package-board interconnect analysis and optimization. Combining traditional 2D design with native 3D design and the latest human interface techniques, accelerated graphics and almost instantaneous rendering and refreshing, Design Force is the fastest, most effective PCB design solution available today.
About SamacSys
SamacSys is the leading developer of software tools for creating and managing electronic component ECAD data. Our mission is to provide companies with a suite of software tools and high quality content to select, manage and distribute electronic component information effectively throughout their organizations. Our customers range from individual engineers to international brands whose revenues run into billions of dollars. With thousands of customers in over in over 100 countries around the world, SamacSys is recognized as the global leader in electronic component software solutions. The company is a partner to leading brands such as RS Components, Allied Electronics, Zuken, Target3001, ON Semiconductors, ST Microelectronics and many more.