Category:
Uncategorised
Now available via RS, PCB Part Library delivers a breakthrough for sourcing and managing schematic symbols and footprints for all PCB components
http://uk.rs-online.com/web/generalDisplay.html?id=footer1/release/170202_pcb_part_library_uk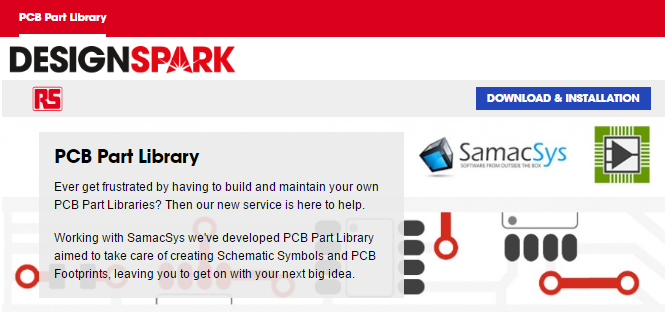 About RS Components
RS Components and Allied Electronics are the trading brands of Electrocomponents plc, the global distributor for engineers. With operations in 32 countries, we offer more than 500,000 products through the internet, catalogues and at trade counters to over one million customers, shipping more than 44,000 parcels a day. Our products, sourced from 2,500 leading suppliers, include electronic components, electrical, automation and control, and test and measurement equipment, and engineering tools and consumables.
Electrocomponents is listed on the London Stock Exchange and in the last financial year ended 31 March 2016 had revenues of £1.29bn.
For more information, please visit the website at www.rs-online.com.