Pulsonix Library instructions for loading SamacSys PCB libraries.
Pulsonix Library instructions
1. Select "Libraries…" from the "Setup" menu in Pulsonix.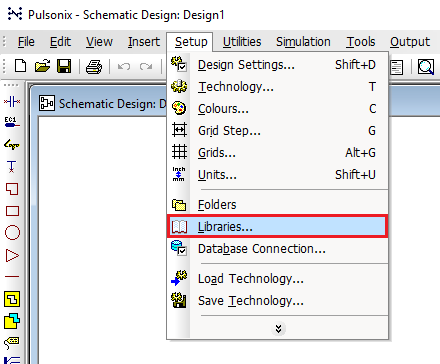 2. Select the "Parts" tab.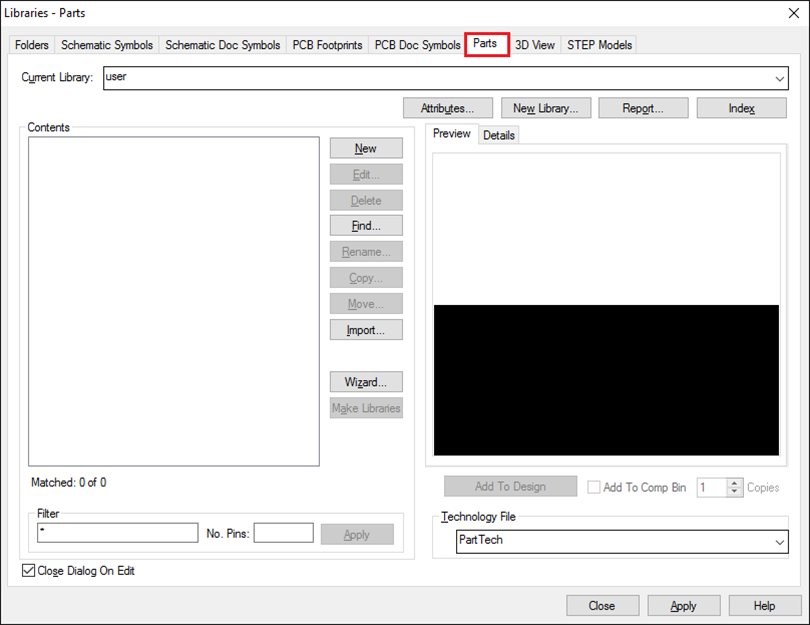 3. Drag and drop the PLX file for the downloaded part from your Downloads Folder onto the Libraries dialog.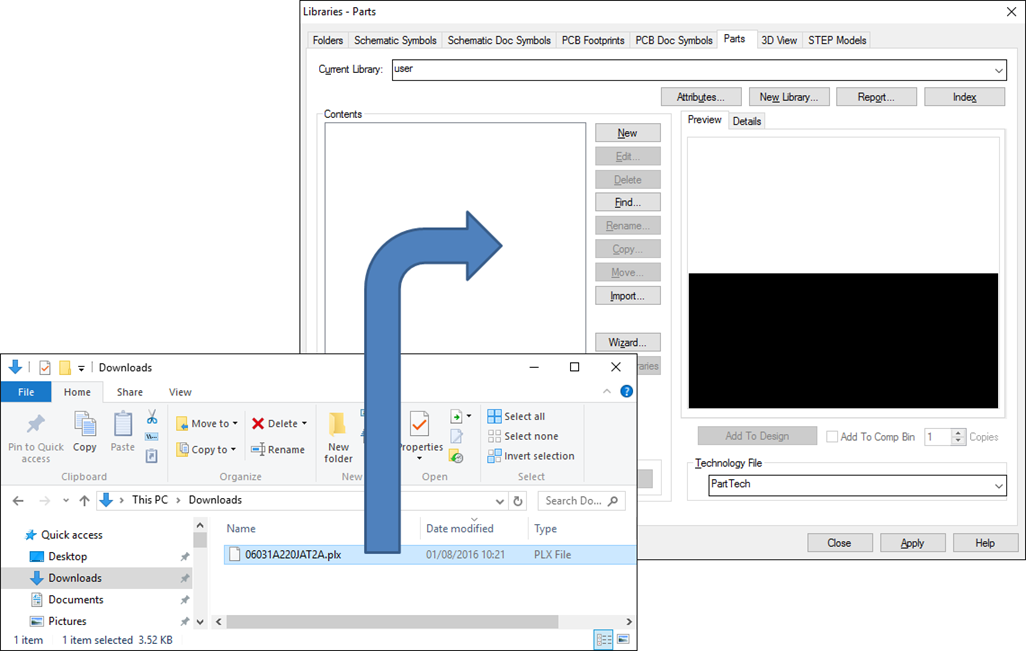 4. Check the Technology settings in the Footprint Library Transfer dialog, and then click OK.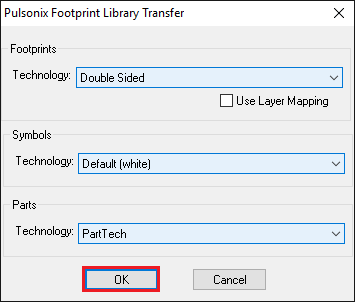 5. Check "Parts", "PCB Footprints" and "Scm Symbols", select their appropriate libraries from the drop down list boxes, and then click OK.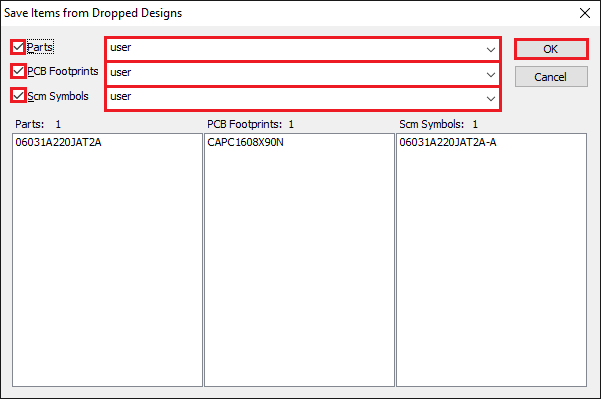 6. A confirmation dialog will pop up as follows: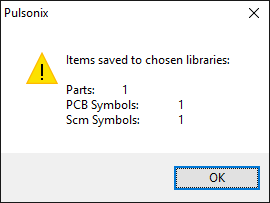 7. Select the part from the "Contents" section of the Libraries dialog and then click the "Add To Design" button.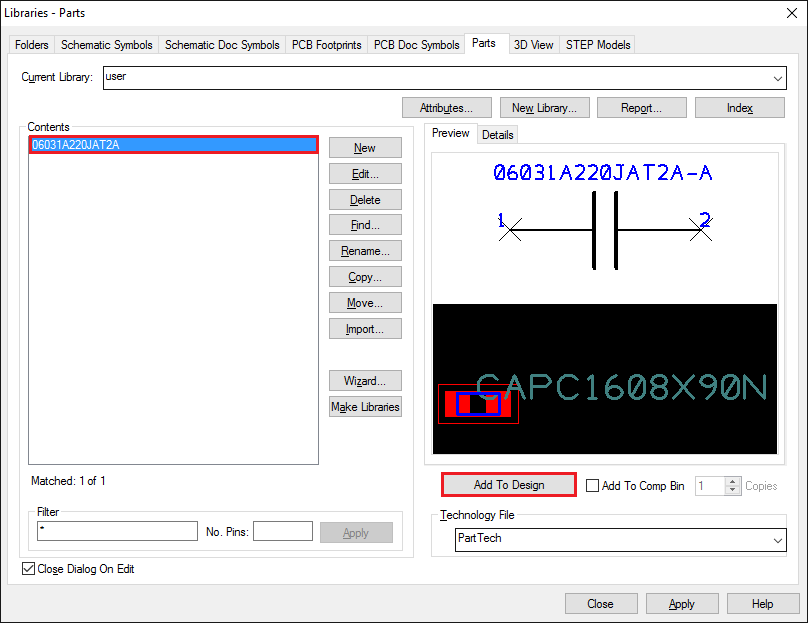 8. Place the part in your schematic.