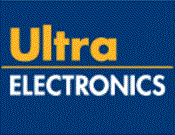 Category:
Uncategorised
We are delighted to announce that Ultra Electronics has chosen to use SamacSys library solutions.
The Ultra Electronics Group manages a wide range of specialist capabilities, generating highly-differentiated solutions and products in the DEFENCE & AEROSPACE, SECURITY & CYBER, TRANSPORT and ENERGY markets by applying electronic and software technologies in demanding environments and critical applications to meet customer needs.
By adopting our library solution, Ultra Electronics can reach time to market more quickly while lowering costs and improving product quality.
http://www.ultra-electronics.com/