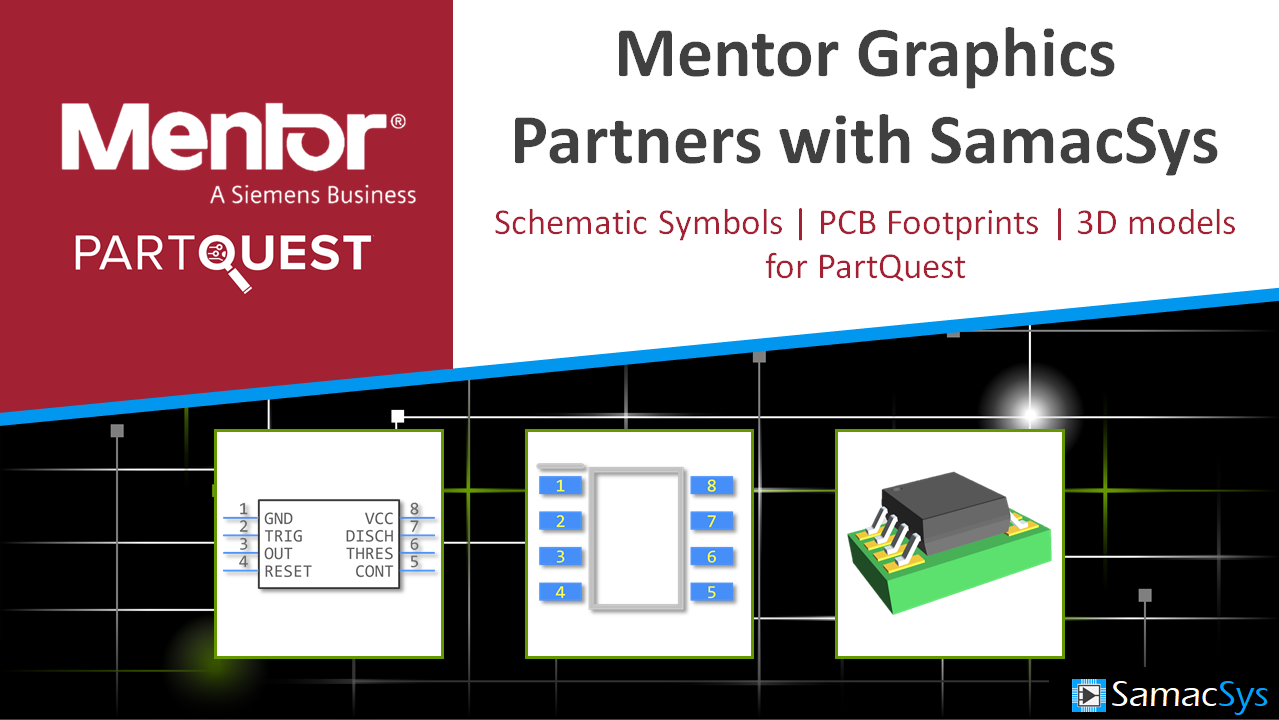 Category:
Uncategorised
SamacSys is partnering with Mentor Graphics to provide free PCB symbols, footprints and 3D models within PartQuest, Mentor's online platform for finding component information.
As a result of using our PCB libraries, companies avoid the task of library part creation. Library creation can be frustrating and time consuming and cause major delays during the development cycle.
The components that are found in PartQuest can now be downloaded into any Mentor PCB format (PADS, xDX Designer and Xpedition) without the need for manually extracting information from datasheets to create the CAD models. Finding accurate and complete datasheets is one of the major bottlenecks in the design of PCB symbols and footprints.
With more than 13 million components in the library, users of PartQuest will see the SamacSys components they wish to design-in with highlighted by our "green icon." The new content will reduce library development time and improve design accuracy during the product development cycle.
You can read the article here.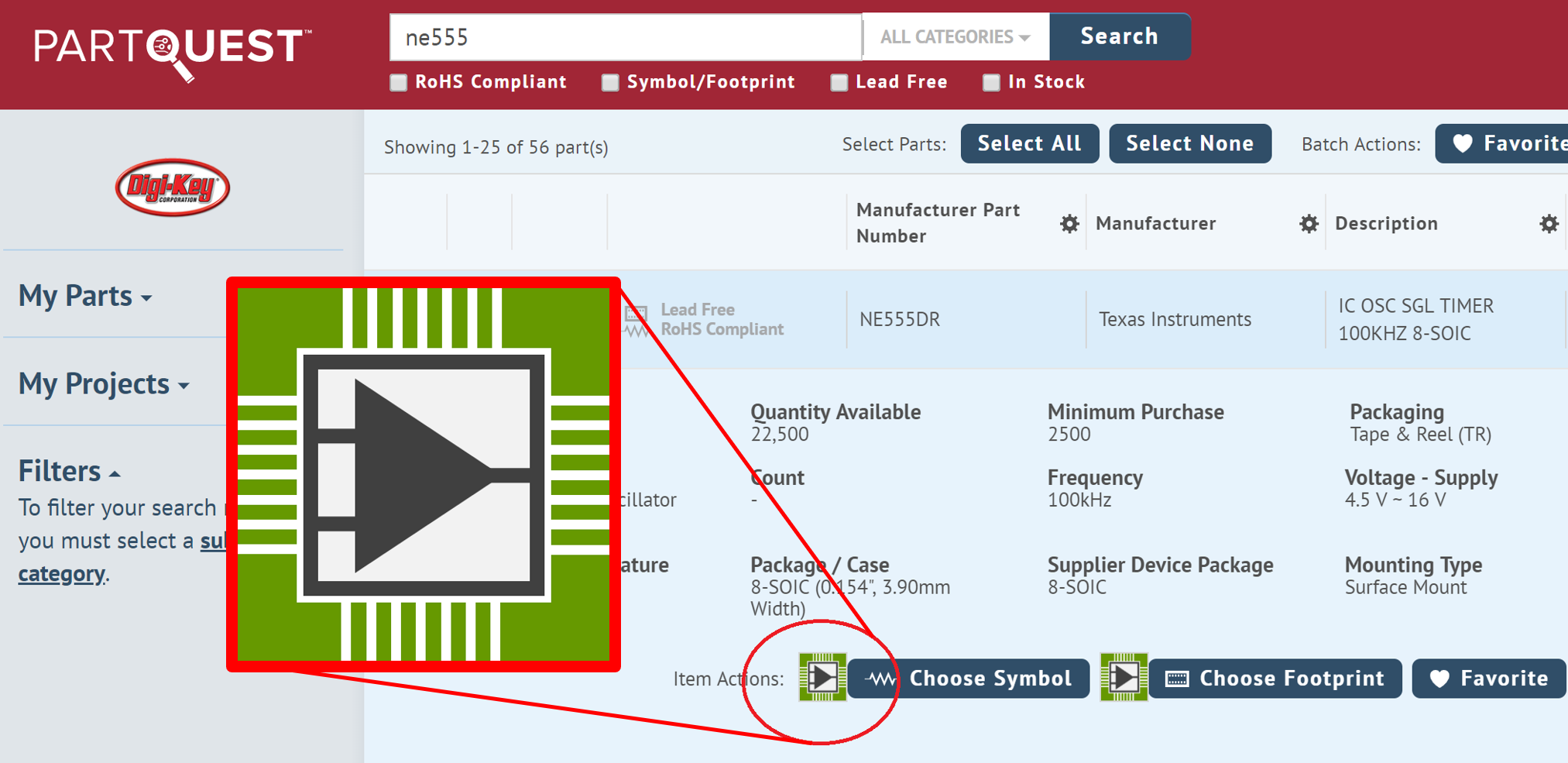 About SamacSys
SamacSys is the leading developer of software tools for creating and managing electronic component ECAD data.
Our mission is to provide companies with a suite of software tools and high quality content to select, manage and distribute electronic component information effectively throughout their organizations.
Our customers range from individual engineers to international brands whose revenues run into billions of dollars. With thousands of customers in over in over 100 countries around the world, SamacSys is recognized as the global leader in electronic component software solutions.
The company is a partner to leading brands such as RS Components, Allied Electronics, Zuken, Target3001, ON Semiconductors, ST Microelectronics and many more.