To prevent these instructions from showing every time you download a part, please uncheck "Show Library Import Instructions" from the EAGLE settings in Library Loader.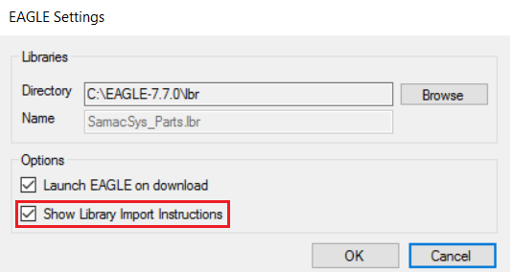 1. Make sure that EAGLE is selected in Library Loader as Your ECAD Tool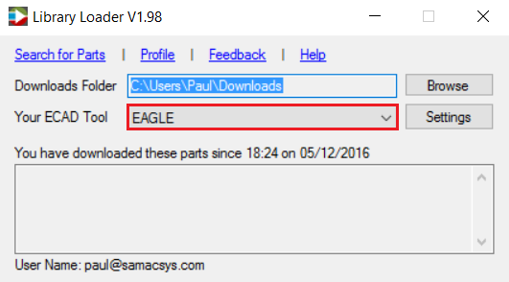 2. Launch EAGLE, and double-click Libraries from the Control Panel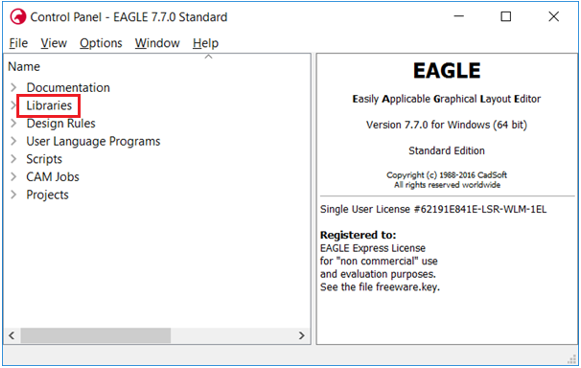 3. Expand SamacSys_Parts.lbr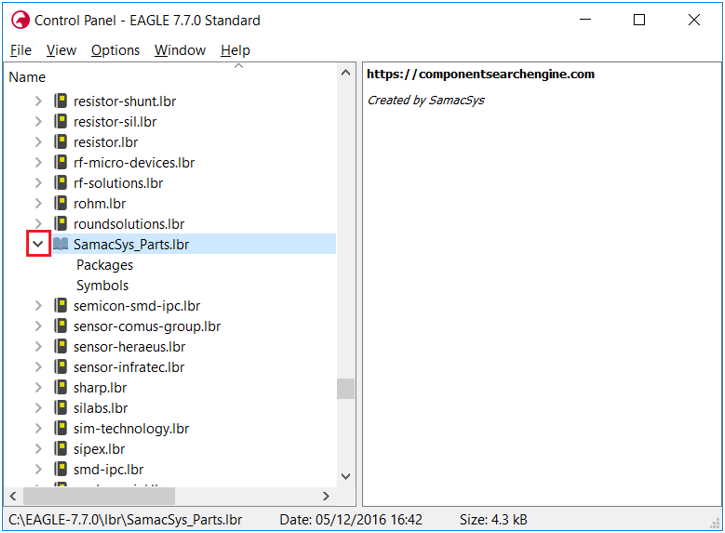 4. Search for a part on http://componentsearchengine.com/ga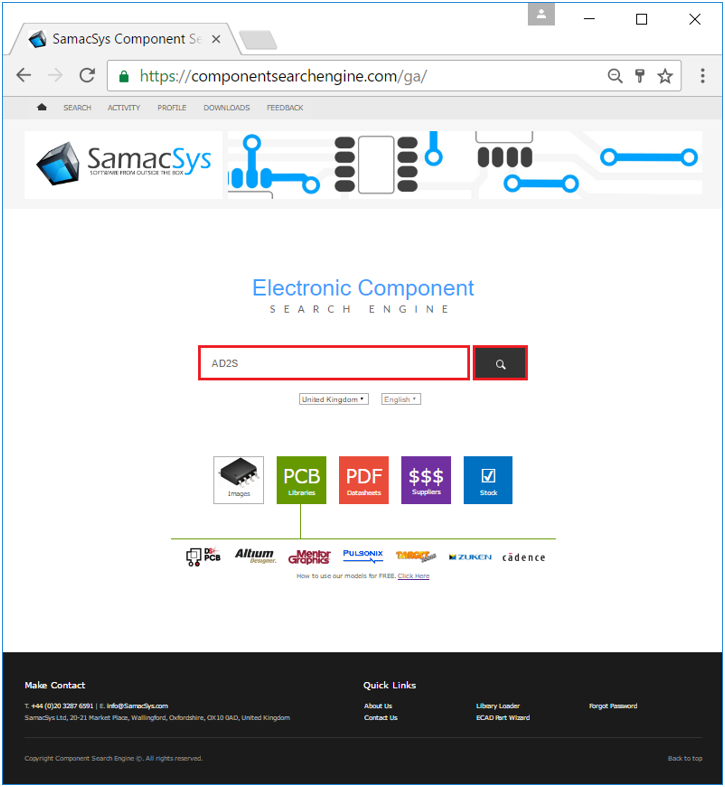 5. Click the ECAD Model download link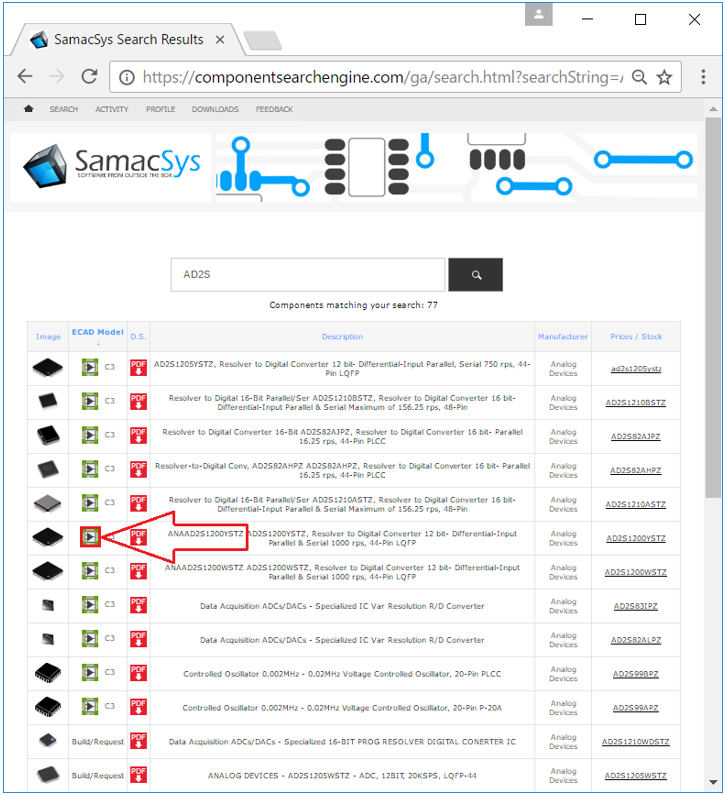 6. A confirmation message from Library Loader will pop up

7. Select Refresh from the View menu in the EAGLE Control Panel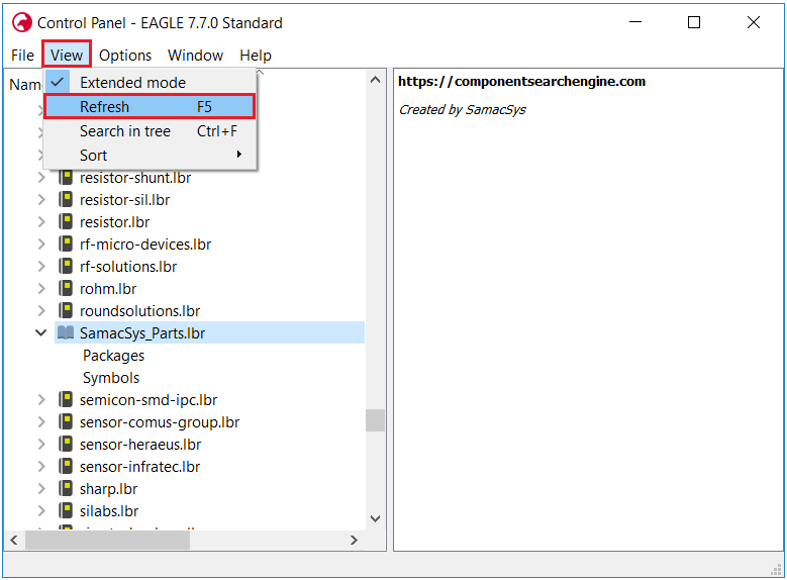 8. Create a new or open an existing schematic and add (Edit->Add) the downloaded part.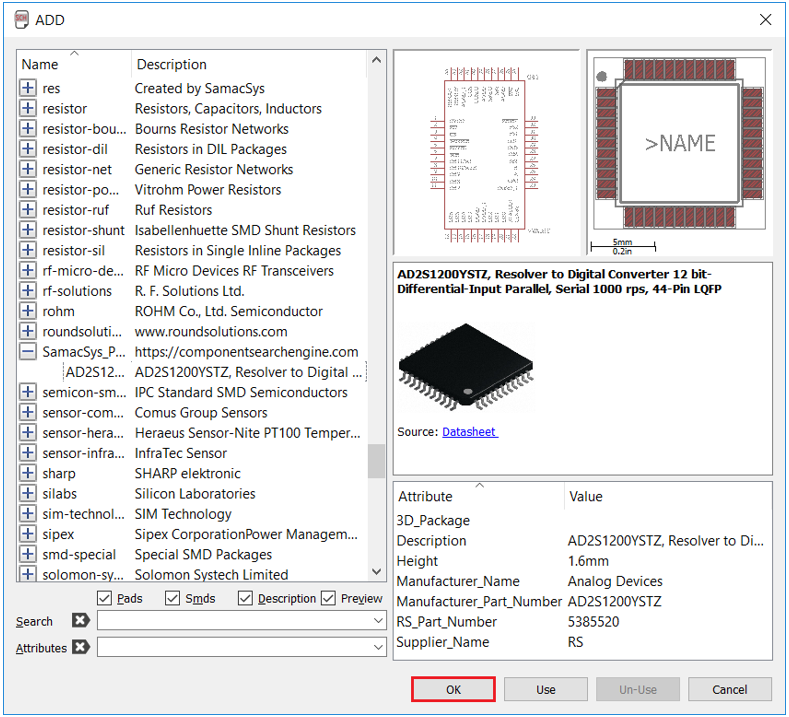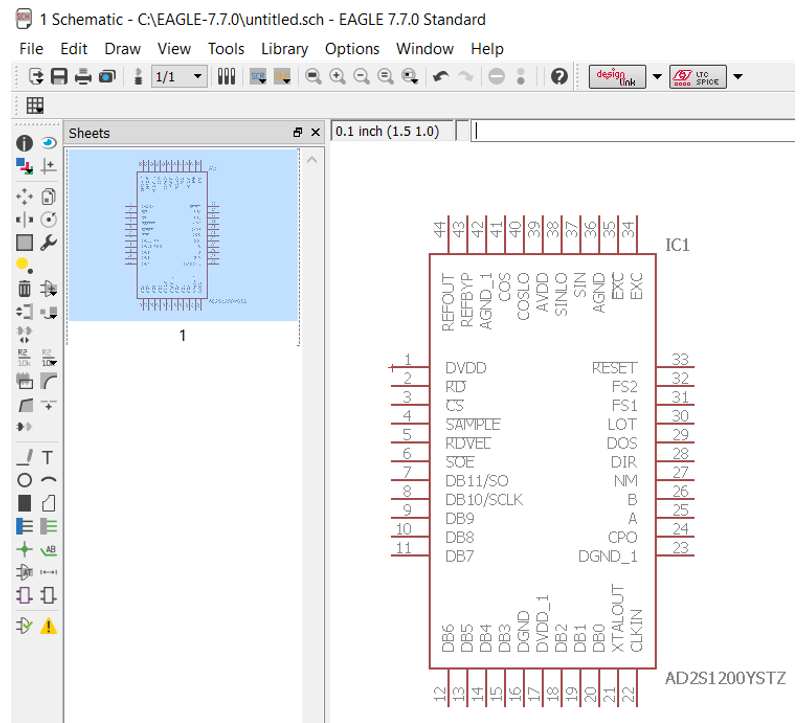 IMPORTANT! Please note symbol origin (small cross) for selection to move and delete parts on the schematic.