Adding SamacSys_Parts.lib to CADSTAR Library
1. Select the Library tab, and then click the Parts icon.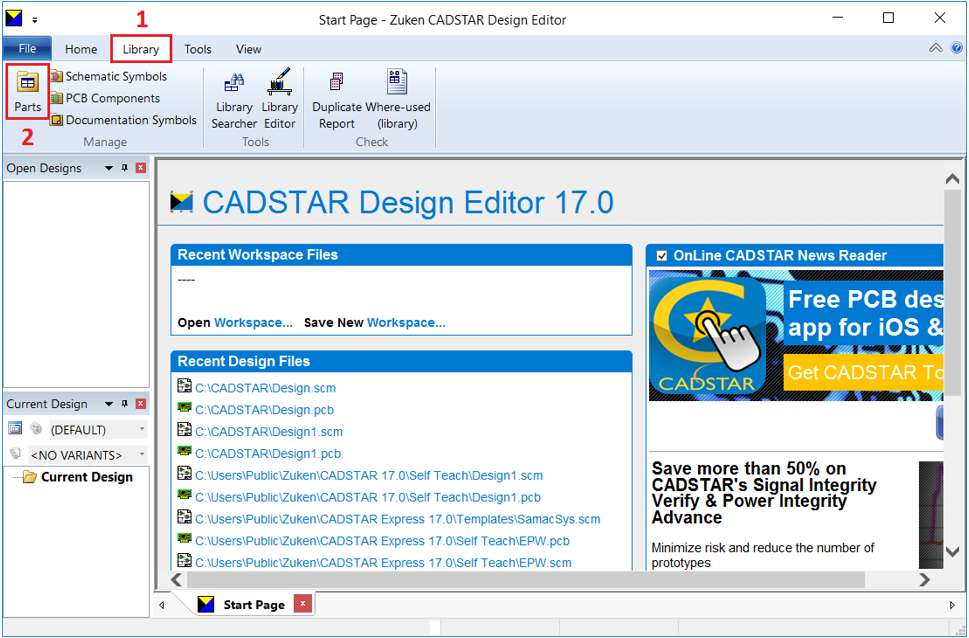 2. Select the Library Path or corresponding displayed library name as selected in the Library Loader Settings.  Then click Libraries…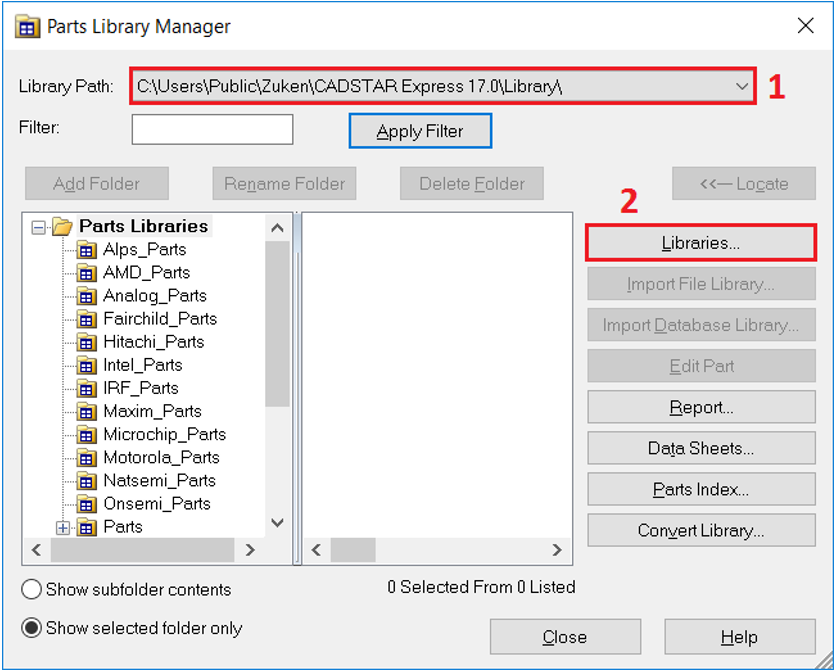 3. Click Add Library…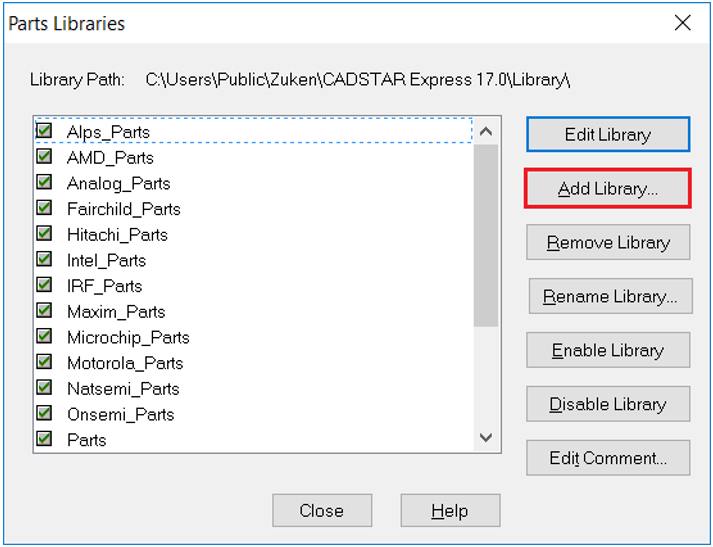 4. Select SamacSys_Parts.lib and then click OK.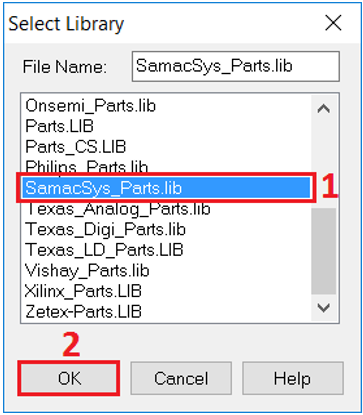 5. Click Close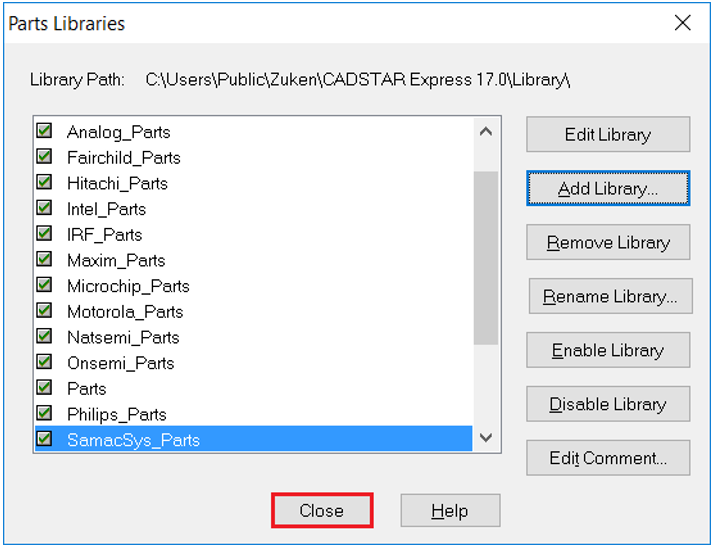 6. Click Yes to rebuild the parts index.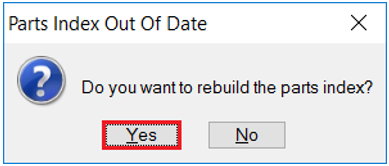 7. Click Close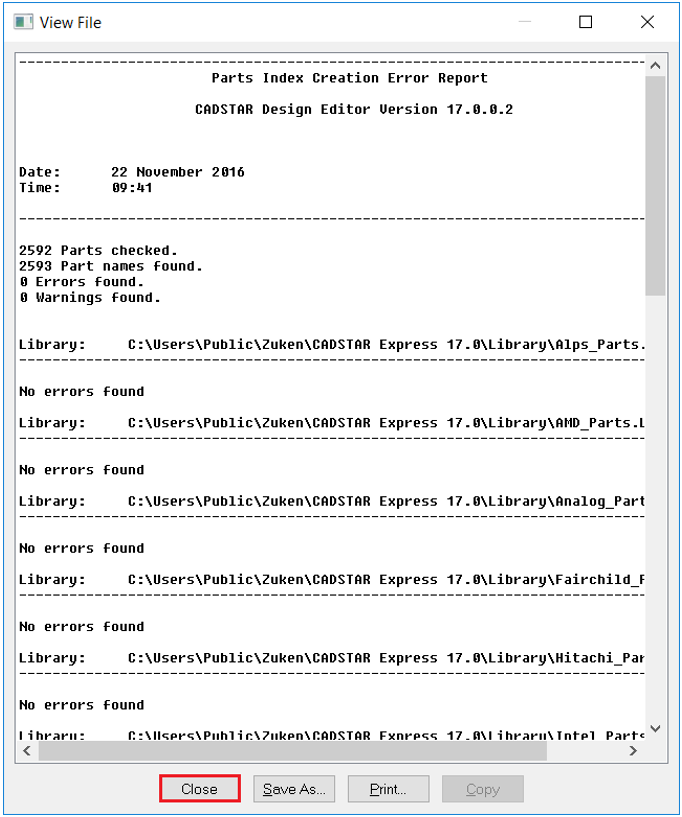 8. Click Close